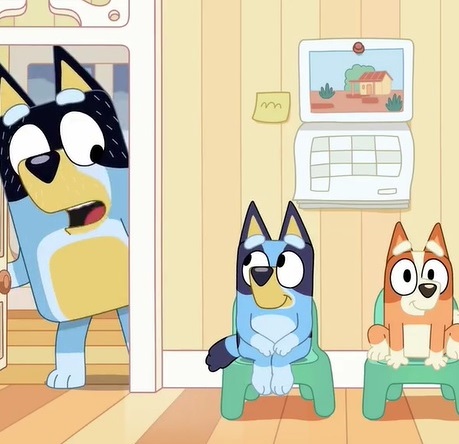 Gotta Be Done gets socio-political - but Bluey went there first! Or is that just Mary reading too much into this drama of drudgery, drainpipes and dance?
We talk side hustles and monetising your passion (and/or your podcast), and teaching your children well and feeding them on your dreams (the one they pick's the one you'll know by, etc.) 
Plus, who's the prima ballet fan in the Heeler household? And did the 2018 Gold Coast Commonwealth Games actually happen? And what's the Mexican Hat Dance got to do with anything? You'll be dancing to keep up!
++
Gotta Be Done is ex-journos and Melbourne mums Kate McMahon and Mary Bolling, as we deep-dive on every Bluey episode, with plenty of detours into mama life, childhood memories, and everything else we're bingeing, too!
Follow us on Insta at @blueypod @marytbolling @katejmcmahon or on Twitter at @blueypodcast - and use #blueypod to join in.