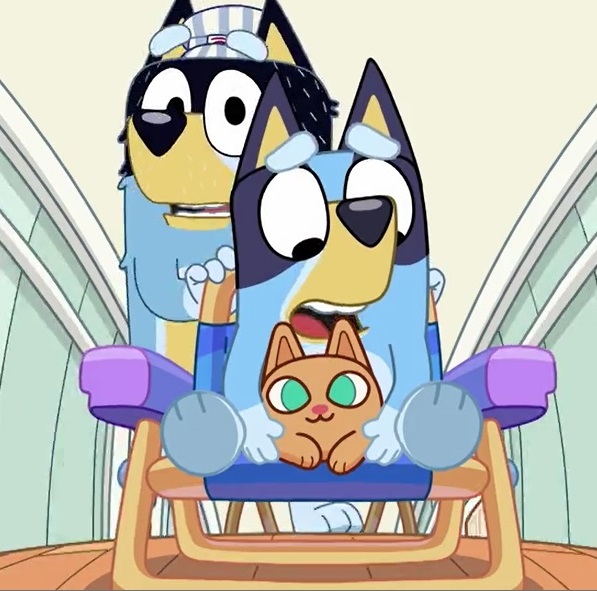 Sleep, sleep, sleep - oh sleep! Bingo's perfect little life in Trains has just one downside, and we have the same problem (and also, so many problems!)
Gotta Be Done is on the rails as we do the second in this public transport double - but won't somebody think of the floorboards?!
Plus, triple (quadruple?!) threat Chilli doing heavy theatrical lifting, Bandit's classic cartoon injuries, and what's the connection between all-in-character episodes and The Grannies? Hope the Golden Girls is the next step Rita! Me too Madge!  
++
Gotta Be Done is ex-journos and Melbourne mums Kate McMahon and Mary Bolling, as we deep-dive every Bluey episode, with plenty of detours into mama life, childhood memories, and everything else we're bingeing, too!
Follow us on Insta at @blueypod @marytbolling @katejmcmahon, Twitter at @blueypodcast, or Facebook at @blueypod.