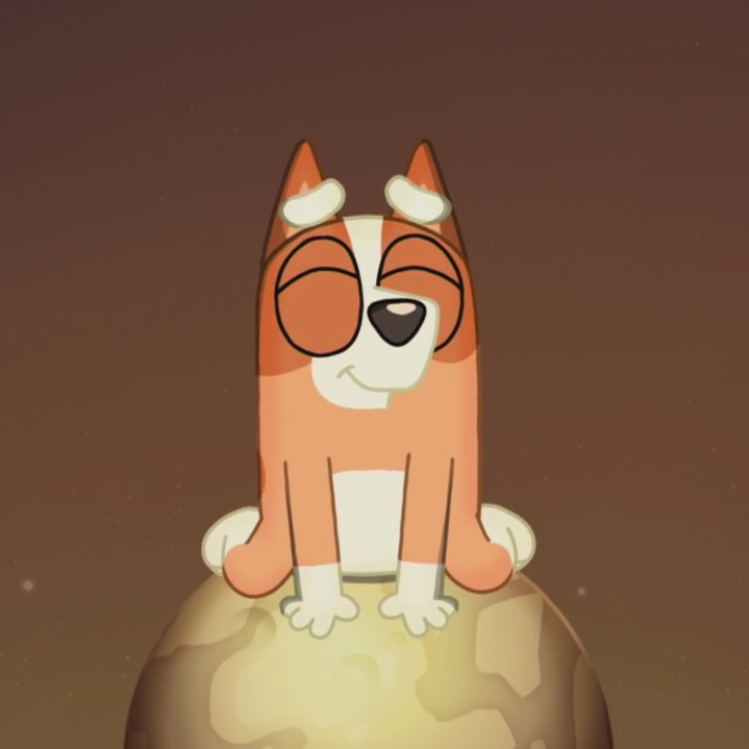 Finally at the interplanetary pinnacle of the Blueyverse, and Gotta Be Done has gotta wonder - can words ever do justice to sublime Sleepytime?
Well, we hope so, because Kate and Mary have just rambled through an hour's worth!
We wax lyrical about bedtime (it's kind of a solar-system-sized deal) and the politics of parenting, share lunar theories about moon rabbits (they've got Saturn surrounded!), describe what we see when we look into the sun, and reveal which Bluey genius had the idea for the perfect Holst score. 
Prepare for tears - not least because this is our final recap for the current season! Huge thanks to all the listeners old and new who have travelled with Gotta Be Done for the past 90 episodes and 78 recaps. (If you've missed any, what a great time to dive into the archive!)
Stay in touch on socials folks, and keep calm and watch Bluey. We're off to sleep in our own beds. (Well, hopefully!) 
++
Gotta Be Done is ex-journos and Melbourne mums Kate McMahon and Mary Bolling, as we deep-dive every Bluey episode, with plenty of detours into mama life, childhood memories, and everything else we're bingeing, too!
Follow us on Insta at @blueypod @marytbolling @katejmcmahon, Twitter at @blueypodcast, or Facebook at @blueypod.