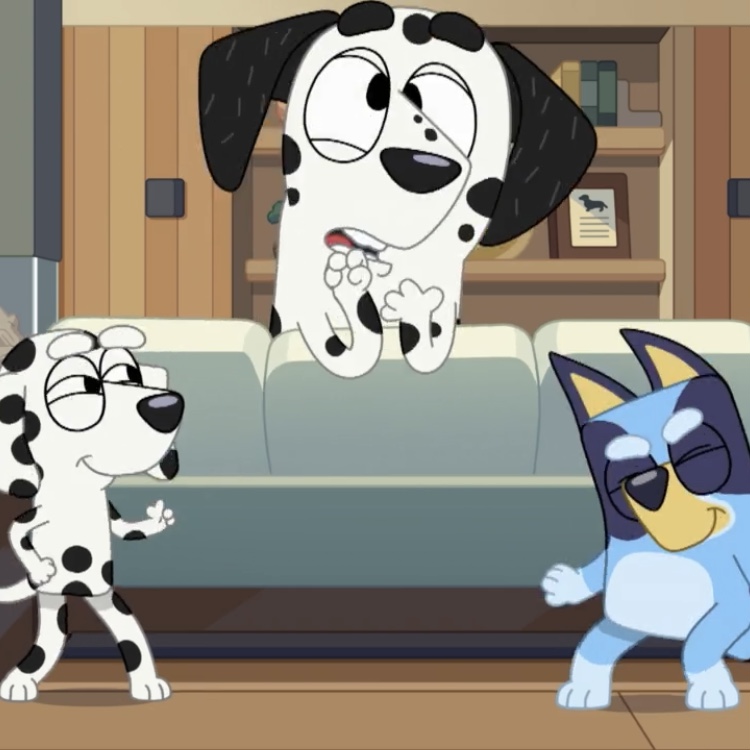 We all know an octopus saved 2020 for plenty of folks, but is slightly awkward Chloe's Dad the hero we need in 2021?
Kate and Mary definitely appreciate his commitment to Chopin and Wikipedia, and how he relieves the pressure of meeting Bandit Heeler standards. 
But why is it some of us are so naturally silly, and some can't get past the first ooh-bool-oop? Maybe the animal world has the answers. (And also Bluey and Brene, of course!)   
++
Gotta Be Done is ex-journos and Melbourne mums Kate McMahon and Mary Bolling, as we deep-dive on every Bluey episode, with plenty of detours into mama life, childhood memories, and everything else we're bingeing, too!
Follow us on Insta at @blueypod @marytbolling @katejmcmahon or on Twitter at @blueypodcast - and use #blueypod to join in.