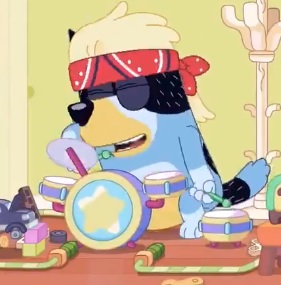 We know everybody needs good Neighbours, but can you construct a cubby without couch cushions? Mary thinks not, and this episode of Bluey has prompted some big (housing) developments in her lounge room!
Meanwhile, Kate's gone down a 90s sitcom rabbit hole, and there's tons of TVs most annoying neighbours at the bottom. But Mary's going into bat for Bandit's stereotype - is it really true that nobody likes a bogan/her? 
And finally, can a good hard stare save the day, or was it Chilli's peace lily that really fixed the feng shui on Mulberry St? It's no more far-fetched than the average Ramsay St resolution - lucky we brought our own laugh track!
++
Gotta Be Done is ex-journos and Melbourne mums Kate McMahon and Mary Bolling, as we deep-dive on every Bluey episode, with plenty of detours into mama life, childhood memories, and everything else we're bingeing, too!
Follow us on Insta at @blueypod @marytbolling @katejmcmahon or on Twitter at @blueypodcast - and use #blueypod to join in.