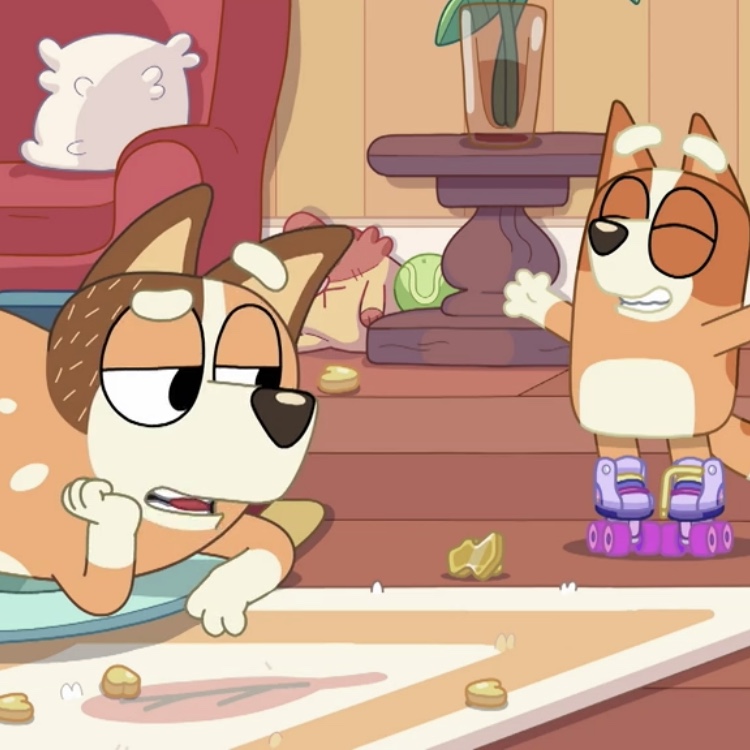 At a time when no one's leaving the house, isn't it great that Sticky Gecko reminds us it's impossible anyway!
Get ready for deep truths about time (a construct), friends (don't have judgey ones), and lasagna (you can have too much), as Mary and Kate take on Chilli's spectacular turn at Take Away.  
With bonus Bluey armed forces theories, you don't have to hurry up and wait for this SNAFU of an episode! 
++
Gotta Be Done is ex-journos and Melbourne mums Kate McMahon and Mary Bolling, as we deep-dive on every Bluey episode, with plenty of detours into mama life, childhood memories, and everything else we're bingeing, too!
Follow us on Insta at @blueypod @marytbolling @katejmcmahon or on Twitter at @blueypodcast - and use #blueypod to join in.