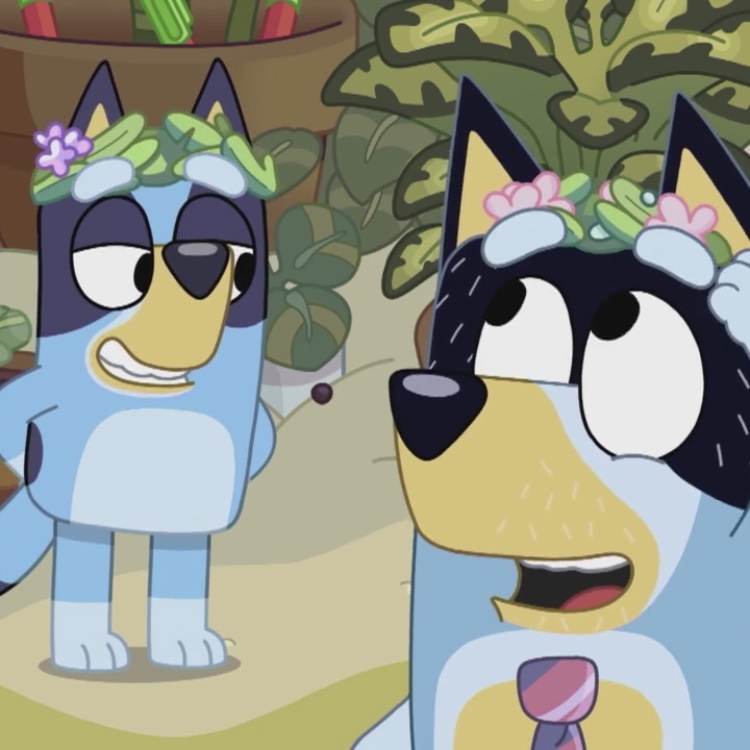 It may seem like the classic castaway-made-of-pens story, but Gotta Be Done is digging deeper on Rug Island, and Mary and Kate have an ocean of questions, including:
- What is pre-dawn?
- How do connector textas actually connect?
- WHY WOULD ANYONE WANT TO MAKE KIDS THINK THAT PADDLE BOARDS CAN GLIDE ALONG GRASS??
Plus Kate has a cracker theory about Rug Island's true meaning. 
(Oh, and one for the Gotta Be Done folks listening before Saturday 12 September 2020 - move fast if you want to play Bluey trivia with us!)
++
Gotta Be Done is ex-journos and Melbourne mums Kate McMahon and Mary Bolling, as we deep-dive every Bluey episode, with plenty of detours into mama life, childhood memories, and everything else we're bingeing, too!
Follow us on Insta at @blueypod @marytbolling @katejmcmahon, Twitter at @blueypodcast, or Facebook at @blueypod.