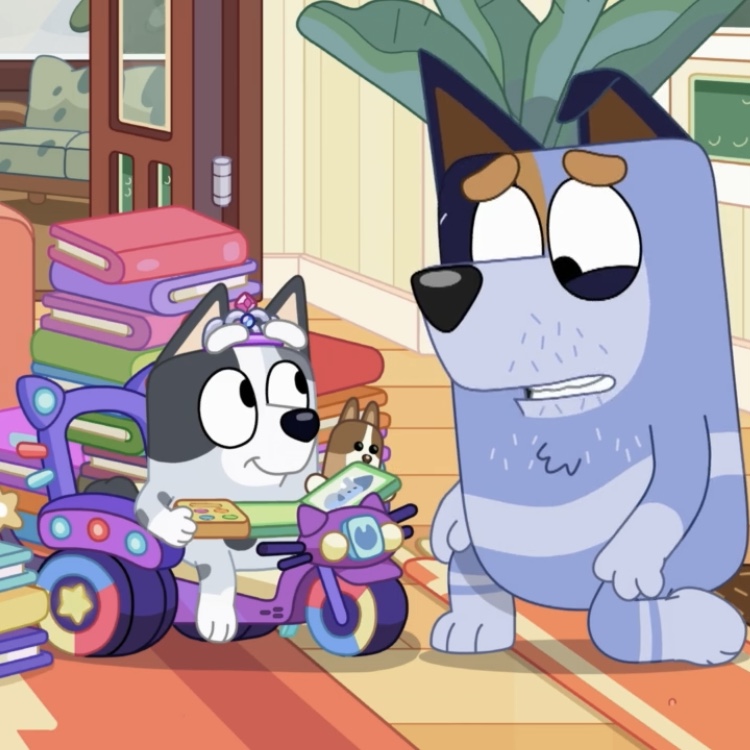 Sure the Library's nice, but have you seen Cat Squad?! Okay so technically Mary and Kate haven't met those pawfect pals (here for your puuurrtection!) but they're a great excuse to talk kids TV themes - good, bad and ugly. Hi, Kangaroo Beach!
Meanwhile, is it always the parents to blame for a "spoilt" kid, or can we handball that honour to human nature? We're gonna try!
And of course, Stripe's plush lifestyle needs further analysis - or would that get us in trouble with the law??
++
Gotta Be Done is ex-journos and Melbourne mums Kate McMahon and Mary Bolling, as we deep-dive every Bluey episode, with plenty of detours into mama life, childhood memories, and everything else we're bingeing, too!
Follow us on Insta at @blueypod @marytbolling @katejmcmahon, Twitter at @blueypodcast, or Facebook at @blueypod.