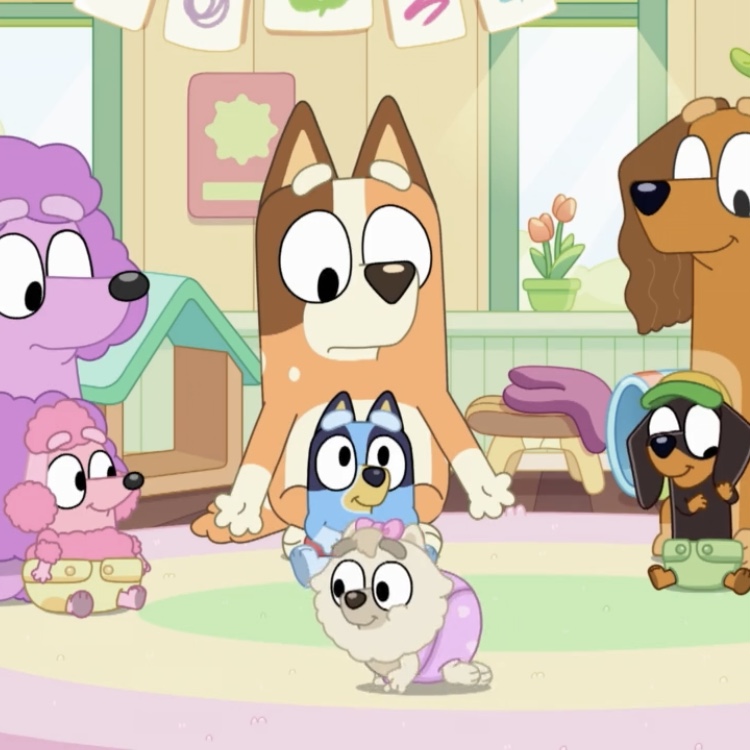 Baby Race takes Gotta Be Done back to those early days of parenting - and wow, IT IS A LOT. 
Kate and Mary talk milestones, leaps, and Mercury retrogrades - is this stuff all deliberately confusing? And when are we meant to put honey on dummies/ peanut butter on spoons/ oil on knees??
Plus why Leigh Sales was the perfect person to be Coco's Mum, whether parenting/life has to mean uncertainty, and what's on the top of the Bach Spotify pops. 
Meanwhile, our little baby podcast has hit a terrifying milestone - we've recapped every single episode of Bluey! We're toddling off for a break/ being invisible, but don't panic, we'll be back!
In the meantime... you're doing great. 
++
Gotta Be Done is ex-journos and Melbourne mums Kate McMahon and Mary Bolling, as we deep-dive on every Bluey episode, with plenty of detours into mama life, childhood memories, and everything else we're bingeing, too!
Follow us on Insta at @blueypod @marytbolling @katejmcmahon or on Twitter at @blueypodcast - and use #blueypod to join in.