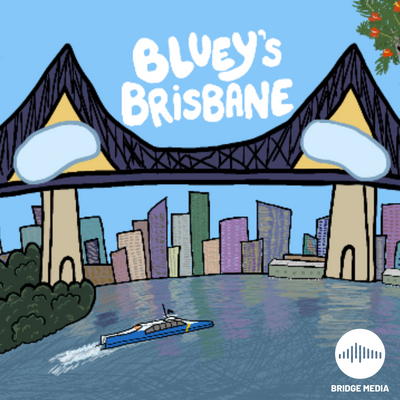 We're back in the wagon (and still in lockdown!), but a couple of sunshiny guests are just what Mary and Kate ordered to brighten things up! 
This special episode welcomes fellow Bluey podcasters Lou Bromley and Justin Rouillon from Bluey's Brisbane - the podcast that shows off for real life Brisbane, and all the hangouts of our favourite Heelers! 
From road trips and live music haunts back when we were cool, to all our the hopes and dreams for Father's Day's Perfect episode, and S3 after that.
Oh, and strap yourselves in kids - when Bluey podcasts combine, we talk a lot! 
(We love Justin and Lou, and they've got a great back catalogue of fun eps focused on different Brisbane suburbs, plus interviews with Joe Brumm, Joff Bush, Dave McCormack, Dan Brumm and more. So dive in and binge the Bluey love - and don't forget to follow Bluey's Brisbane on Facebook and Insta too!) 
++
Gotta Be Done is ex-journos and Melbourne mums Kate McMahon and Mary Bolling, as we deep-dive on every Bluey episode, with plenty of detours into mama life, childhood memories, and everything else we're bingeing, too!
Follow us on Insta at @blueypod @marytbolling @katejmcmahon or on Twitter at @blueypodcast - and use #blueypod to join in.