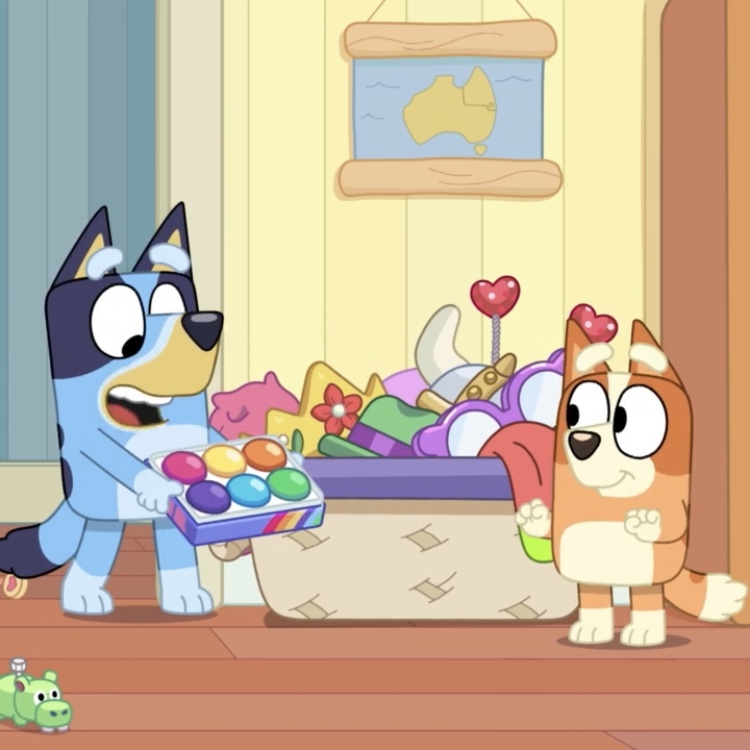 A slight technical glitch to start this Mini Bluey recap - but are lost library books and non-compliant noisy children just technical glitches too?
Gotta Be Done wonders what constitutes weird in on-toast combos (Bingo toast, anyone?), and whether anyone can know themselves and all their annoying ways as honestly as Bluey does. (Reckon Ted Lasso would give it a go - here's his Patience rendition!) Plus, committing to the character and owning your child's inherited traits - it's painful, we'll tell you that for free!
(Finally, Mary tries to channel her inner Bandit Heeler and lay some dino knowledge on everyone. But plot twist/ we know that now - brontosaurus is a dinosaur again, phew!) 
++
Gotta Be Done is ex-journos and Melbourne mums Kate McMahon and Mary Bolling, as we deep-dive every Bluey episode, with plenty of detours into mama life, childhood memories, and everything else we're bingeing, too!
Follow us on Insta at @blueypod @marytbolling @katejmcmahon or on Twitter at @blueypodcast - and use #blueypod to join in.