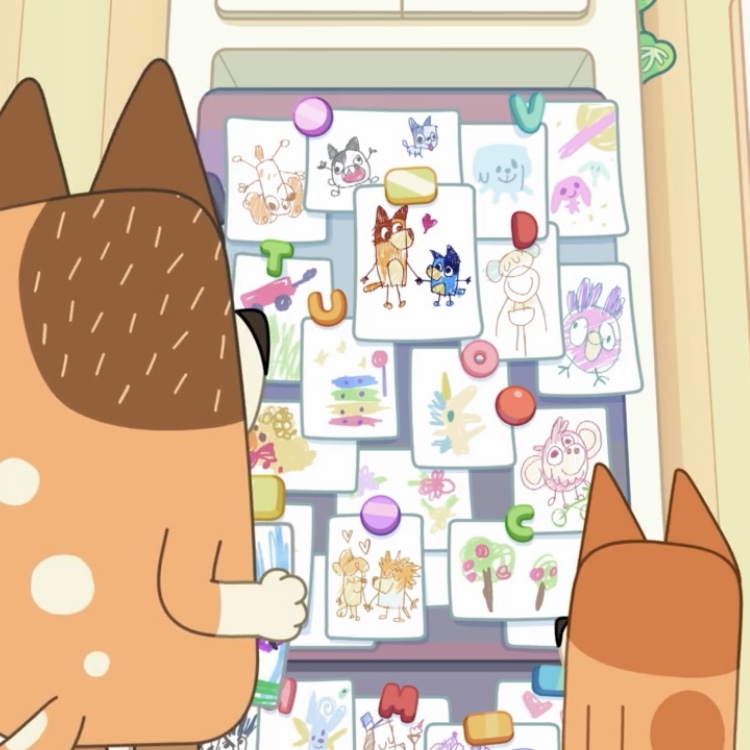 Gotta Be Done gets recapping this Father's Day Bluey - better late than never, and better done than perfect, right??
Kate and Mary talk preschooler drawing persistence, and what press-ganging your little people into card production actually delivers. 
Also, do the girls have enough Indy smarts to sustain this podcast? (Mary's assertion that the boulder scene is from Temple of Doom suggests not. Um, the game is literally called Raiders.) No ticket! 
What Gotta Be Done does have: SO MUCH excitement for Bluey Season 3. Hooray! 
++
Gotta Be Done is ex-journos and Melbourne mums Kate McMahon and Mary Bolling, as we deep-dive on every Bluey episode, with plenty of detours into mama life, childhood memories, and everything else we're bingeing, too!
Follow us on Insta at @blueypod @marytbolling @katejmcmahon or on Twitter at @blueypodcast - and use #blueypod to join in.